Don't forget it is non-uniform day on Friday 14th February for our 'Friendship lunch'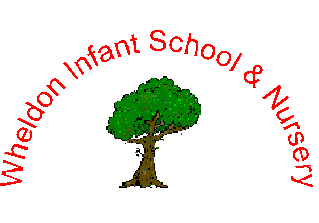 We want to encourage learning for the future and so it is vitally important that the children are happy, secure and that their learning journey is fun.
We hope that you find this website useful and that you get an insight into life at our school.
Please feel free to contact the school directly with any queries you may have.
Thank you for visiting.
Year 1 parents/carers look out for an invitation from the Year 1 children to come and watch their Yorkshire Wildlife Park video.
If your child will be 4 before the 31st August 2020 you need to apply for a school place.
Wakefield Council School admissions have extended the time to apply until 14th
February. Online applications can be completed at
www.wakefield.gov.uk/admissiontoschool
Thank you for all your support of our Christmas events, our Fayre, Photos with Santa and raffles, we raised over £1,000 for our school fund.
Keep up to date with what is going on in school by reading our new newsletter 'The Wheldon Weekly'
Check out our new Facebook page.
https://www.facebook.com/Wheldon-Infant-School-and-Nursery-116145823126825
Latest School Calendar Events
Parents Evening – 3.30pm until 5.30pm

02

Mar

2020
Parents Evening – 3.30pm until 5.30pm

04

Mar

2020
Sport Relief

09

Mar

2020
Nursery trip to Cannon Hall Farm

19

Mar

2020
Easter Colouring Competition this week

30

Mar

2020